Join Our Team
If you're looking for a rewarding career, look no further.  We change the lives, and earning potential, of hundreds of individuals each year.  
Zip Code Wilmington is a nonprofit coding boot camp that was established through a joint effort by area corporations, philanthropists, and nonprofits. Since opening in the Fall of 2015, we've graduated over 60 software developers, and we're continuing to grow. To accomplish our mission, we depend on a small team of driven, passionate and bright individuals.
If the idea of helping individuals launch a career excites you, and you're passionate about what you do, entrepreneurial, and bring tremendous energy to your work, please apply!  We're looking for you.
If you'd like to join our team, please submit a cover letter, resume, and salary requirements to info@zipcodewilmington.com.
---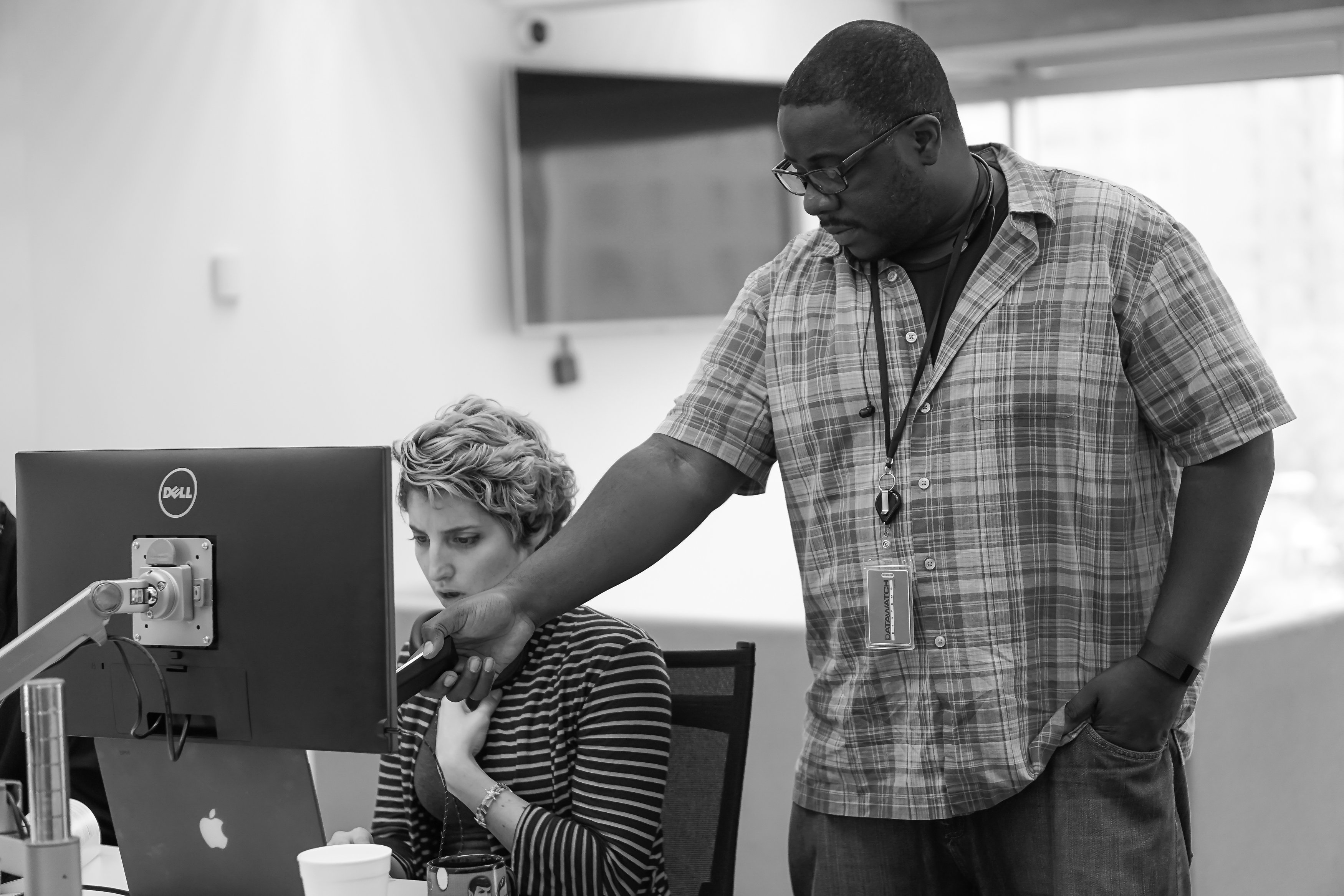 Director of Business Development
Position Overview
Zip Code Wilmington seeks a results-oriented, business development professional to establish new corporate relationships and other strategic partnerships, cultivate existing corporate relationships, and drive new business opportunities. The Director of Business Development will also be responsible for collaborating with school leadership to develop strategies for continued growth in line with the school's mission and values.
Zip Code is searching for an individual who possesses a strong entrepreneurial drive and a track record of success bringing in new business. This is a high-visibility, high-impact role that will have a major impact on our school's success and will directly impact the career paths of over one hundred individuals each year.
Position Location
Wilmington, Delaware. Travel required as needed to develop new business relationships.
Specific Job Responsibilities
Research and analyze business information to identify prospects and generate leads for new corporate hiring partners.
Actively pursue and engage new corporate partners. Travel to meet with new prospects and develop and deliver presentations about Zip Code Wilmington and the benefits of partnering with the school.
Conduct prompt and thorough follow up with prospects.
Develop creative opportunities for employer partners to engage with our students.
Analyze market conditions, evaluate new business opportunities, and collaborate with school leadership to develop a business plan for growth and execute on those strategies.
Develop and cultivate relationships with high level corporate executives at area employers, representatives from local and state government, players in the tech community and others to promote Zip Code Wilmington's story.
Attend business meetings, networking events, conferences, and other industry events.
Desired Background, Skills & Experience
Bachelor's degree or equivalent experience required.
Minimum of 8 years' industry experience, including experience in partnership or strategic alliance development.
Exceptional skills building relationships with internal and external stakeholders.
Proven ability to communicate effectively with senior leadership, clients and partners.
Highly motivated, proactive professional with ability to work cooperatively and collaboratively.
Strong organizational skills required.
Demonstrated ability to work well independently and take initiative.
Strong professional network in the Delaware region preferred.
To Apply
All candidates must submit a cover letter, resume, and salary requirements to info@zipcodewilmington.com.
Marketing Manager
Position Overview
This is a unique opportunity for a marketing professional who wants to help grow the Wilmington tech community, recruit fantastic, diverse students for Zip Code Wilmington's coding boot camp, and make a lasting impact on the career path of nearly one hundred individuals each year.
You will be responsible for managing Zip Code Wilmington's marketing plan and recruitment pipeline. You will be the chief advocate for our school, its unique features, and its benefits. You will actively recruit prospective students by developing and executing an effective marketing plan. You will manage the Zip Code Wilmington story, identifying quality candidates, how to reach them, and what they want to hear. You will determine new ways of sourcing talent and getting the word about Zip Code Wilmington out to as many people as possible, with a focus on attracting applicants from demographic groups typically underrepresented in technology. You will hit the streets and engage with the community to evangelize the benefits of attending Zip Code.
Position Location
This position is located in Wilmington, Delaware.
Specific Job Responsibilities
Identify new advertising, marketing and community outreach strategies to attract top, diverse student talent and drive applications.
Respond to prospective student inquiries to convey the school's unique advantages.
Manage and create Zip Code's social media messaging across various channels (e.g., Twitter, Facebook, LinkedIn, etc.).
Together with the Zip Code team, educate prospective students as well as internal and external stakeholders about our school's features and benefits.
Create vibrant content for Zip Code's marketing plan (recruitment documentation, website copy, ad copy, blog posts).
Respond to online forums (Quora/Reddit, etc) and social media mentions to articulate the benefits of our school.
Participate in tech-focused community events in Philadelphia, Wilmington, and Baltimore in order to draw high-quality candidates to Zip Code Wilmington.
Speak and present both internally and externally to promote the story of our school.
Job Qualifications
Marketing, communications, or related experience.
Experience building strong community relationships and driving brand awareness.
Excellent written and verbal communication skills — this role includes a large dose of writing, presenting/selling ideas, and speaking to people of all backgrounds.
An extreme attention to detail.
Past experience in digital marketing, product marketing, and/or product management.
Comfort utilizing automated marketing and e-mail tools.
Someone who excels in a collaborative, cross-company capacity. This role requires you to work across functions and departments to bring the school to life. You are at the center of our entire organization, constantly interacting with teammates and prospects.
Coding experience and the ability to hang in a conversation about coding, is a plus, even if you're self-taught.
We're looking for someone who is highly adaptable, lights up a room, is organized, and a quick learner.
This is very challenging work, but the result of this work is inspiring and rewarding, and you will help change people's lives for the better. If you're up to the challenge, come join us!
To Apply
All candidates must submit a cover letter, resume, and salary requirements to info@zipcodewilmington.com.